There's no one-size-fits-all solution for a successful diversity and inclusion strategy, but there are best practices that can ensure you're establishing a diverse workplace that can innovate and thrive.
The business case for diversity is well-documented. Diverse teams perform better and develop more innovative ideas, directly impacting a company's bottom line and overall performance. Ignoring diversity as a business priority can also severely limit your potential customer base. A diverse workforce is better positioned to come up with solutions to the wide range of problems diverse populations face.ADVERTISING
While many companies are attempting to solve the lack of diversity in their workforces, many are failing. There's no one-size-fits-all solution for a successful diversity and inclusion strategy, but there are best practices that can ensure you have the appropriate resources in place to not only attract and hire diverse talent, but to support, engage and retain that talent, too.
1. Not creating a safe and welcoming environment for everyone
At this point, most organizations have a basic understanding of where to begin addressing diversity issues in the workplace — through their hiring practices. Where they often fall flat, however, is on inclusion once diverse candidates are brought on board.
"The 'diversity' piece of this is actually the easier part," says Tarsha McCormick, head of diversity and inclusion at ThoughtWorks, a global software, services and technology consultancy.
"You want to attract and hire diverse talent, but then you need to take it to the next level," McCormick says. "You need to focus on the inclusion part, and make sure you're being inclusive of everyone."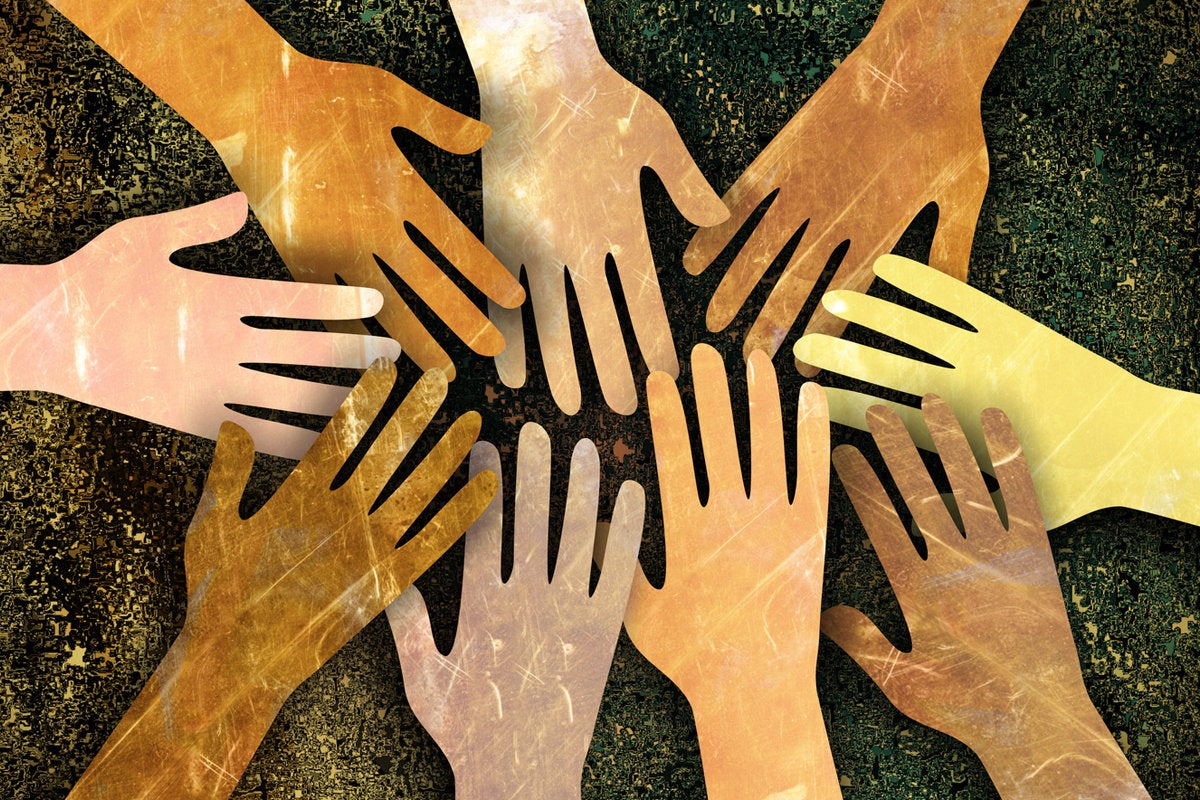 It's leadership's responsibility to make sure the working environment is safe and welcoming for everyone, but also to take immediate and decisive action when there's evidence that this is not the case, says Bob Miller, vice president of Booz Allen Hamilton. "One of our values as a company is 'unflinching courage,' which means you have to step in decisively so that every employee feels protected, supported and covered," he says.
2. Being 'colorblind'
"Colorblindness" — a practice in which racial identity is avoided — used to be an acceptable approach not only to diversity initiatives but how the success of a D&I initiative was measured. The reality is that "colorblindness" can actually work against diversity and inclusion by ignoring differences and failing to take into account how perceptions, thoughts and experiences are shaped by identity, says Miller.[ Looking to upgrade your career in tech? This comprehensive online course teaches you how. ]
"You have to go further and embrace differences," he says. "As opposed to saying you're 'colorblind,' which serves to avoid and ignore difficult conversations, you have to be open and understanding about how different races, genders, abilities, ages, etc., are shaped by their experiences. When you do, when you embrace and celebrate differences, you open up a better dialogue and that means you can get better results, better engagement and better morale from your teams," he says.
Especially in the current political climate, it's nearly impossible to expect your talent to come to work and leave their "baggage" at the door, says ThoughtWorks' McCormick. In fact, doing so can be detrimental, and can make your employees feel that they're not valued or respected for every aspect of who they are.
"People are passionate and fired up, and they don't want to have to leave parts of themselves at home because they're uncomfortable," McCormick says. "We always try to make a judgement-free space that's safe for everyone to talk about their issues, their struggles, their successes. We all learn from each other's unique experiences, and it helps build empathy, support and understanding, which contributes to high-performing teams."
This includes support for employee resource groups (ERGs), also known as affinity groups, because they're an incredibly valuable place for people of color, women, the LGBTQ+ community and allies to vent, share best practices and learn new ways to help, says Amy Waninger, author of Lead at Any Level.
Waninger says ERGs are vital to organizational health because they help locate and attract diverse talent, welcome new employees to the corporate culture, aid in identifying and retaining top talent, help companies expand into new markets and customer segments, and bring fresh perspectives to the corporate conversation.
"Abandoning ERGs can send a message to stockholders, customers, and prospective employees that these issues are no longer priorities for your executive team. Certainly, ERGs are only one part of a company's talent and marketing strategies. Remember that they can also be the most visible indicator of your company's commitment to diversity," Waninger writes.
3. Fostering an unhealthy culture
Twenty years ago, senior executives would engage and/or reward staff by taking them to happy hours or booking tee times on the golf course; some still do, and if this is how your teams prefer to connect and blow off steam, great, says Miller. But these might not be options for everyone. Working parents might not be able to arrange childcare after work or on the weekends, for instance. Or employees who adhere to certain religions, or who are in recovery from alcohol or drug addiction, might not be comfortable in certain environments outside the workplace.
"Not to mention that these kinds of activities tend to rely heavily on outdated gender and social roles — golf, drinking, that kind of thing are typically 'male-associated,'" Miller says. "You need to make sure you're advocating for and sponsoring talented individuals in the way they prefer."
Would your employees prefer a few bonus days off? Early release days? A team breakfast or lunch? You need to adjust your style to accommodate the needs of the staff that works for you, he says.
How you reward employees is an important signal of workplace culture, which you must define before it derails your organization.
4. Being inflexible
"The most damaging phrase in the language is, 'We've always done it this way,'" Rear Admiral Grace Hopper famously said. While some organizational leaders and managers hide behind bureaucracy to deter their teams from making requests for greater flexibility, Miller says that's a major obstacle to greater diversity and inclusion.
"Try to get to 'yes,' no matter what. Make every effort to listen and hear your workers' concerns about work/life balance, scheduling, that sort of thing," he says. "Some of your people might be dealing with taking care of an aging parent, or want to attend a child's school event or function. Some might need flexibility in their working hours or even their work days — don't make your employees choose between work and life."
Being as flexible and as accommodating as you can will result in great employees who respect your institution and who want to do right by you, because you're doing right by them, he says.
5. Ignoring or misinterpreting work/life balance issues
Don't assume you know what's best for every employee, Miller says. Not everyone has the same goals, ambitions, skill sets; nor is every person on your team in the same place in their lives.
"The only way you can know what support and what resources they really need is by talking to them and really listening, whether they're experiencing something positive or negative in their lives," Miller says.
For example, say you have an employee who's taking care of an elderly, sick parent. While they may be a bit distracted at work and need some extra flexibility in their schedule, don't assume they wouldn't be open to professional development opportunities, a promotion, greater responsibilities or a "stretch" project, Miller says.
"Don't assume they won't want to or won't be able to do it! Give them the opportunity to make the decision for themselves; make sure, too, that if they choose not to take on additional responsibilities, that it doesn't count against them," he says.
6. Pigeonholing
Say you have a weekly staff meeting, and the same person takes notes each time, or makes coffee, or sets up the room. Oftentimes, it's women who are expected to perform these tasks because managers don't think beyond traditional, socially prescribed roles, Miller says.
"If you see this happening, put a stop to it. Better yet, avoid putting people into certain roles like this without considering the underlying reasons and the implications," he says. A better option is to rotate the duties, so that everyone has the opportunity to do that and take responsibility for making sure these tasks are completed, he says.
7. Allowing harmful behavior
While it's easier to ignore domineering behavior — in some environments, aggressive behavior is actually encouraged — it undermines diversity and inclusion efforts by silencing all but the loudest voices. As a leader, it's important to make sure that you're giving credit where it's due, and amplifying the voices of those for whom it's harder to speak up, Miller says.
"You need to give credit where it's due. Just because someone is more aggressive, domineering or louder doesn't mean they have better ideas. If you see someone interrupting, or talking over another person — call it out. If you see an instance where someone who's reserved has the courage to speak up, and then someone immediately repeats their idea and takes credit for it — call it out," Miller says.
You must also speak up when you see racist, sexist, xenophobic and/or homophobic behavior, says LaFawn Davis, global head of culture and inclusion at cloud communications platform-as-a-service company Twilio, especially from white people who want to be allies.
"Allyship is important. The worst thing the majority group can do is be silent; it's also not helpful to be well-meaning but not do anything in the face of discrimination," Davis says. For allies, understanding their own privilege, educating themselves on the issues and challenges underrepresented groups face and being willing to speak up is critical, she says.
"Knowing how to say, 'I don't always know the right thing to say, but I'm doing my best to educate myself and be better,' and also speaking out when you see the –isms and the –phobias from your place of privilege. Speak up, or get out of the way of someone who wants to speak up," she says.
8. Ignoring intersectonality
While most organizations have focused diversity and inclusion efforts on eliminating sex-based bias and hiring more women, that emphasis has typically benefitted only white women; understanding that attracting and retaining diverse talent also includes individuals of different races, sexual orientation, abilities, ages, classes and other factors is key to making a workplace that's safe and welcoming for everyone, says Davis.
"A lot of companies focus globally on gender," Davis says. "But what we've learned, and what research shows, is that diversity programs typically give the advantage to white women, so when someone says to me, 'Oh, we're only focusing on women's representation right now,' I'll respond by saying, 'Lesbians are women. Black and Latinx are women, too!' And while I always try and make it lighthearted, that truly gets to the heart of it. You have to understand that there are many aspects of identity, and focusing on just someone's sex and/or gender means people feel forced to leave their other identities behind," she says.
Article Source: CIO